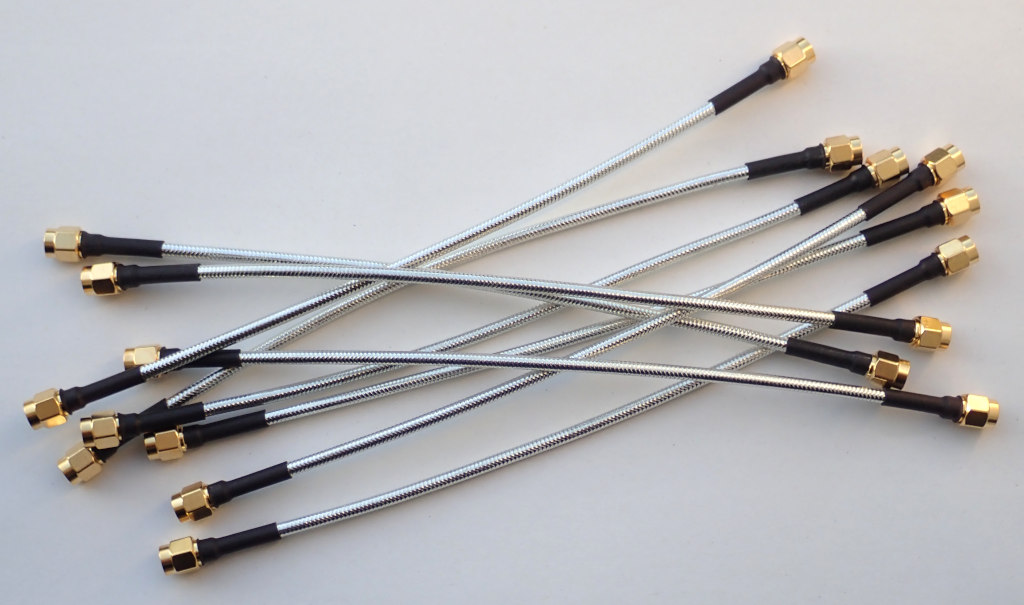 SMA-male to SMA-male cable, RG402, rigid-flex, 20cm
This is a 20cm rigid-flex coaxial cable, RG402 type, terminated with male SMA connectors at both ends.Rigid-flex cables have outstanding screening efficiency compared to normal coaxial cabling, making them ideal in all applications requiring maximum isolation from the external RF environment, such as in test setups for mobile communications.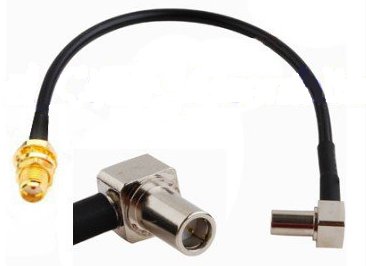 MS-147 plug to SMA female pigtail, 15cm
This is a 15cm pigtail cable from the MS-147 plug (male) to SMA bulkhead (female).MS-147 is the RF / antenna connector present on the Motorola/Compal C1xx phones. It's mostly useful if you want to connect the phone to a directional antenna, or measurement equipment like a MS tester.Please note that while this pigtail can be plugged into the MS-147 socket on the C1xx circuit board, the plug is not long enough to be used while the phone casing is closed!You will have to remove the phone casing or cut out a piece of plastic from the case.