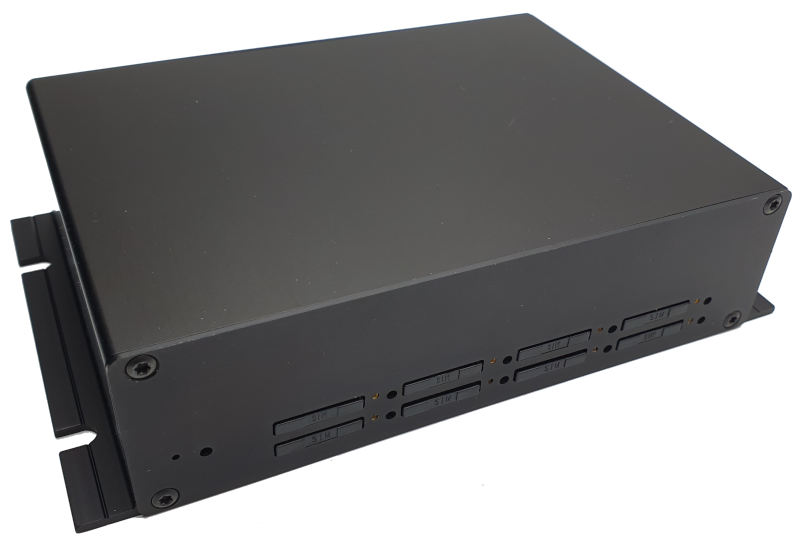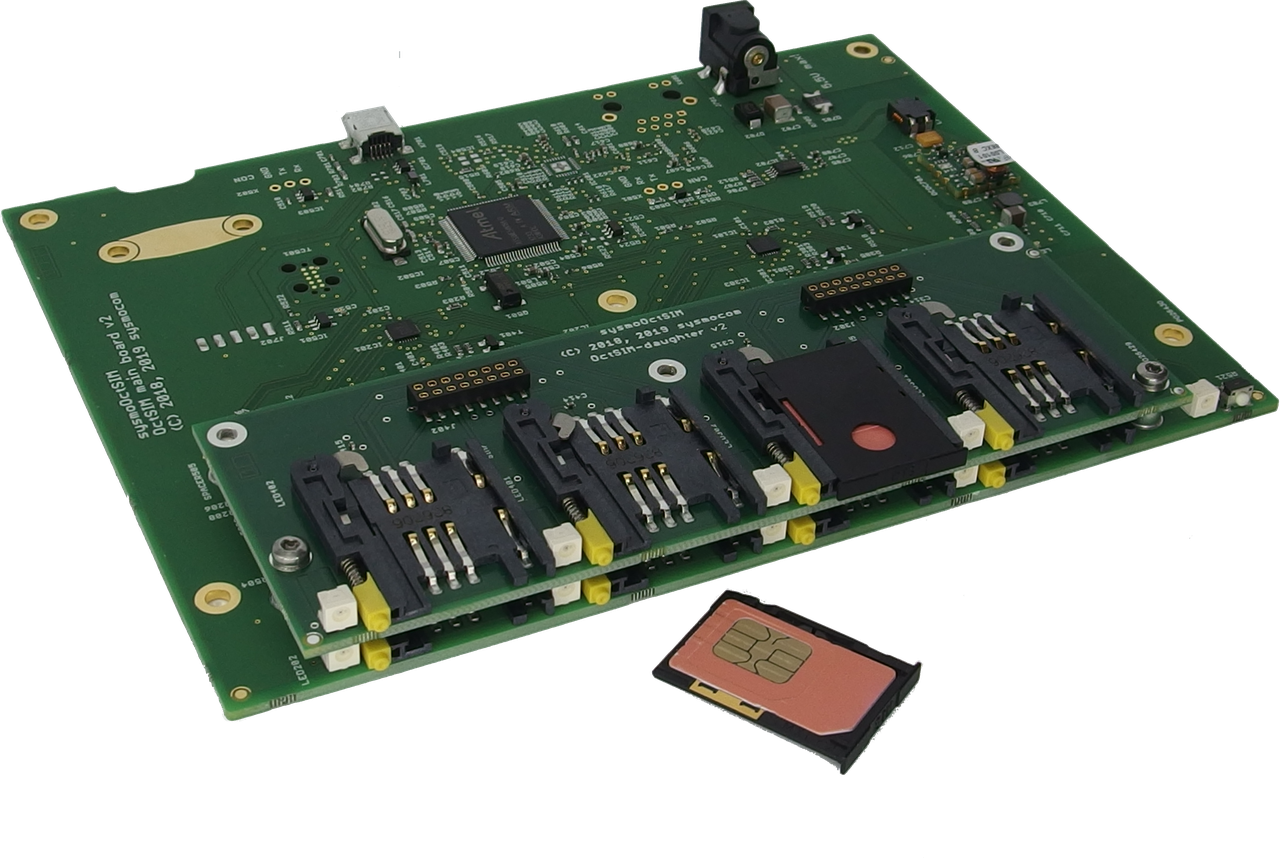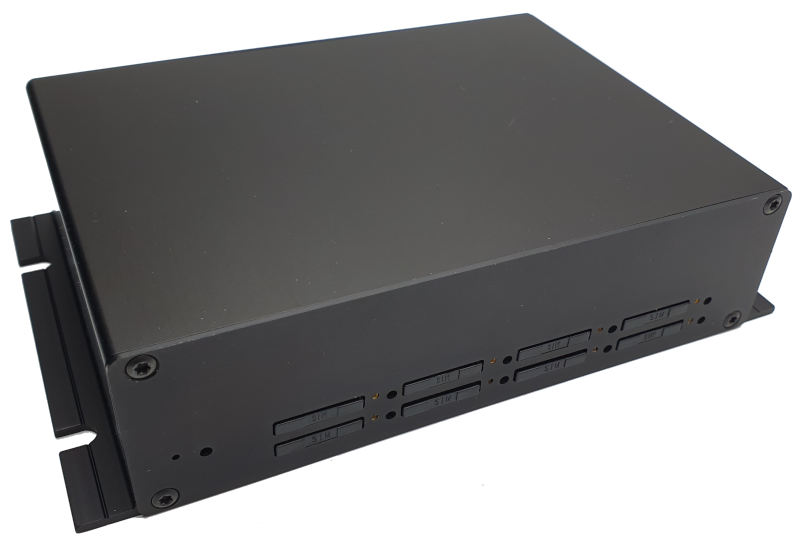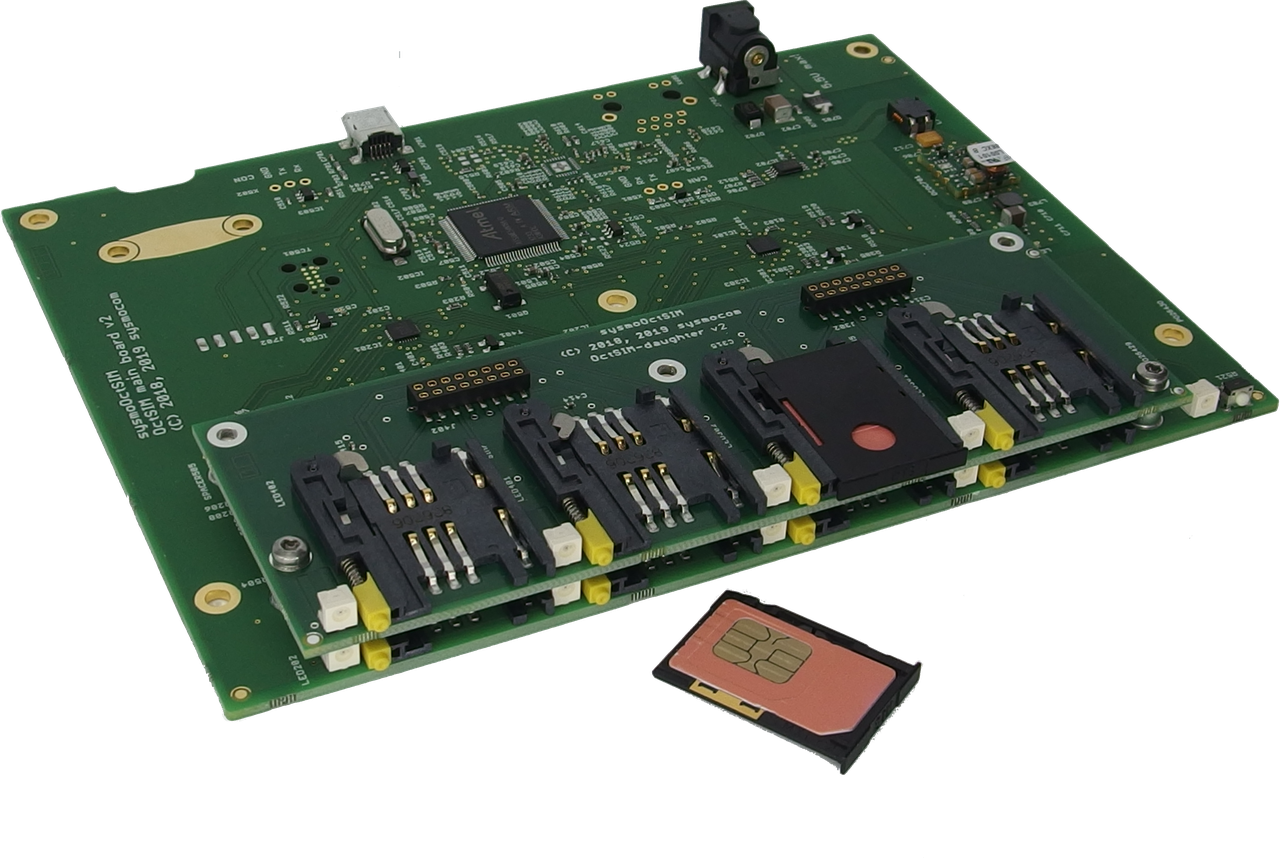 Product number:
sysmoOCTSIM-EVK
Product information "sysmoOCTSIM evaluation kit"
The sysmoOCTSIM is an eight-slot smart card reader printed circuit board assembly (PCBA) with USB-CCID interface. Targeted users are system integrators who use the sysmoOCTSIM to build their own products, such as SIM banks for cellular network quality monitoring or roaming testing. Multiple SIM cards connected to a single USB port / USB host can be used in a variety of applications, such as
least-cost routing of voice, SMS or data services to different cellular networks of different operators

remotely deployed systems for automatic remote roaming probes, providing roaming testing services to operators – particularly in combination with the remote SIM functionality.

remotely deployed systems for service / QoS testing of cellular networks

test equipment for interoperability, load and functional testing of cellular infrastructure equipment.
Evaluation Kit

The Evaluation Kit (EVK) is intended for your to evaluate the product for your project, before placing any quantity orders at related project quantity pricing at sysmocom.

It consists of:
sysmoQMOD printed circuit board assembly

anodized aluminium enclosure
SIM card drawers/trays
2FF to 3FF/4FF adapters
12V desktop power supply
10x sysmoISIM-SJA2 USIM/ISIM cards
USB Stick with manual and SIM card data

Further Reading